Delaware Valley Zen Center Teachers
Our Teachers
Founding Teacher: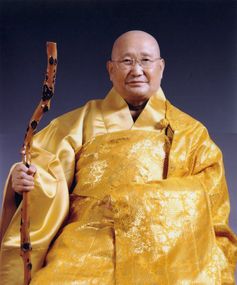 Zen Master Seung Sahn
The founding teacher of our School is Zen Master Seung Sahn, the 78th Patriarch in his line of transmission in the Chogye order of Korean Buddhism. In 1972 he came to the United States and started the Providence Zen Center, the first center in what is now the Kwan Um School. He and his students have founded over a hundred temples, centers, and groups around the world. His books include Ten Gates, The Compass of Zen, Dropping Ashes on the Buddha, Only Don't Know and The Whole World is a Single Flower -- 365 Kong-ans for Everyday Life.
Guiding Teacher: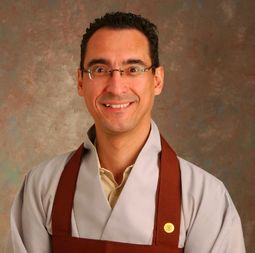 Zen Master Tan Gong
Zen Master Tan Gong (José Ramírez) is the Co-Guiding Teacher of the of the Providence Zen Center, and the Guiding Teacher of the Delaware Valley Zen Center, which he helped found in the Spring of 1999. He has been practicing in the Kwan Um School of Zen since 1994, received Inka in April 2009, and leads both Zen and Christian-Buddhist retreats. He has a degree in mathematics from the Universidad Simón Bolívar in Caracas, Venezuela, and a Masters and Ph.D in statistics from the University of Wisconsin-Madison. In his role as an industrial statistician he works closely with engineers and scientists to help them make sense of data. He lives in Providence, Rhode Island with his wife and daughter.
Guest Teachers: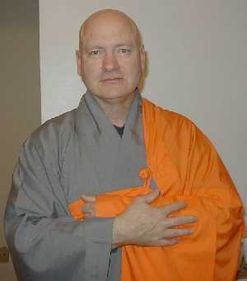 Zen Master Dae Kwang
Zen Master Dae Kwang Zen Master Dae Kwang has been a monk since 1987 and received transmission in 1996. He is the guiding teacher Zen centers in Wisconsin and Mexico. Zen Master Dae Kwang has traveled widely, leading retreats throughout North America, Europe, and Asia, including 90-day retreats in Korea. His interests include meditation practices common to Christians and Buddhists.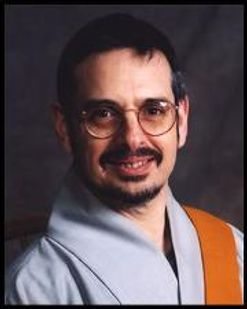 Zen Master Wu Kwang
Zen Master Wu Kwang (Richard Shrobe) is Guiding Teacher of the Chogye International Zen Center of New York and lives in New York with his family. Before he began practicing Zen he studied intensively with Swami Satchidananda, living with his wife and children for four years at the Integral Yoga Institute in New York. He has a Master's degree in Social Work and did six years of postgraduate study in Gestalt, including training with Laura Perls. He has been director of a drug program, and has served as an instructor in psychiatry and Gestalt therapy. He started practicing with Zen Master Seung Sahn in 1975 and was given inka in 1984. He received dharma transmission on August 1, 1993. A former piano player, his undergraduate training was in music, and he also studied with jazz pianist Barry Harris. Currently he has a private practice in psychotherapy specializing in the Gestalt approach.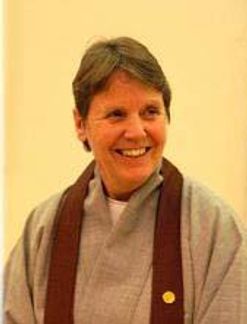 Zen Master Soeng Hyang
Zen Master Soeng Hyang (Barbara Rhodes) is the School Zen Master and Guiding Dharma Teacher of the Kwan Um School of Zen. She received dharma transmission from Zen Master Seung Sahn on October 10, 1992. She was one of Zen Master Seung Sahn's first American students and studied with him since 1972. She was given inka in 1977. A registered nurse since 1969, she works for Hospice Care of Rhode Island. She helped found Providence Zen Center, and lived there for seventeen years, serving in a number of administrative capacities. Zen Master Soeng Hyang has a daughter and lives with her partner, Mary, in Providence, RI.
Zen Master Jok Um
Zen Master Jok Um (Ken Kessel) received transmission in April 2017. He began studying with Zen Master Seung Sahn in 1975. He is a Licensed Clinical Social Worker and a psychotherapist, working with children and families in foster care, substance abuse, outpatient and inpatient mental health and therapeutic preschool settings, as well as in private practice. He specializes in infant and early childhood mental health. He is guiding teacher for New Haven Zen Center, Hwa Um Sa-Orlando Zen Center, Gateless Gate Zen Center (Gainesville) and Cypress Tree Zen Group (Tallahassee). He also teaches at the Chogye International Zen Center of New York, as well as at other Zen Centers and affiliates.
Keep Up With What is Happening at DVZC
Practice is held every Wednesday evening at the New Ark United Church of Christ, 300 E. Main St, Newark, DE 19711.
Practice begins at 6:30pm with a short orientation for beginners, followed by chanting. We then have two 25 minute periods of sitting meditation with a 10 minute period of walking meditation in between.
Free Meditation Instruction sessions will be scheduled as requested. Send an email to DVZCinfo@gmail.com and ask to be added to the next instruction class. 
There is no fee to attend our practice, you do not have to be a member.
Monkey Mind Zen,
is a  DVZC satellite.

The group meets in Philadelphia.
For information about their practice visit: