Upcoming 3-Day Retreats
For more information on the retreats listed below, call (302) 533-8819.
Most retreats are held at New Ark United Church of Christ, 300 East Main St, Newark, DE 19711 unless otherwise specified

Directions via: Yahoo Maps Google Maps
2017 Retreat Schedule
Day
Date
Time
Location
Retreat Leader

Friday to

Sunday

Sept. 15 to

Sept. 17

Fri 7pm to

Sun 4pm

Temenos Retreat Center.

West Chester, PA

Jose Ramirez, JDPSN
---
2017 September Retreat at Temenos Retreat Center
September Weekend Retreat!
Weekend Retreat with Jose' Ramirez, JDPSN
Friday September 15 - Sunday September 17
7:00pm Friday - 3:00pm Sunday
Temenos Retreat Center
1564 Telegraph Road
West Chester, PA 19382
TemenosCommunity.org
$160.00 for non-members
$140.00 for KUZS members
$130.00 for Dharma Teachers or DTITs
Fees includes lodging and all meals
Send Questions to: DVZCinfo@gmail.com
Sign Up to attend the Temenos retreat by following the Signup Genius link below. After you sign up, a PayPal Invoice will be sent to you.
You do not need a PayPal account to pay your invoice.
If you are unable to attend but wish to donate to support the retreat please follow the above directions, but sign up as a donor and indicate how much you would like to donate in the comment section.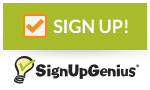 Why participate in a retreat?
The reason we practice Zen is to understand ourselves completely and help this world. The suffering we experience in our own lives, and indeed the suffering of our world, comes from our inability to connect with our true self, which is originally compassionate and clear. It's as if the owner of a sophisticated piece of machinery has lost the original instructions that came with it, and has forgotten its original function. The result is confusion and harm. A retreat can be thought of as reacquainting ourselves with the original instructions that came with our model.
After his enlightenment, the Buddha said, "How wondrous! Everybody already has it; they just don't know it. Truly, all beings are whole and complete, lacking nothing." Sitting a Zen retreat is a vital part of the process of waking up to our true self.