DVZC One Day Retreat - November 3, 2018
Retreat with Zen Master Jok Um
(Ken Kessel)
November 3, 2018
9:00am - 3:30pm
New Ark United Church of Christ
300 E Main St,
Newark, DE 19711

Please use SignUp Genius Link below to register for the retreat.

$45.00 for non-members
$35.00 for KUZS members
$25.00 for Dharma Teachers or DTITs
Please pay by check or cash on the day of the retreat, scholarships available upon request

Retreat is held in silence. Retreat includes chanting, walking, and Kong-an Interviews. Fee includes vegetarian lunchtime meal
Zen Master Jok Um (Ken Kessel) received transmission in April 2017. He began studying with Zen Master Seung Sahn in 1975. He is a Licensed Clinical Social Worker and a psychotherapist, working with children and families in foster care, substance abuse, outpatient and inpatient mental health and therapeutic preschool settings, as well as in private practice. He specializes in infant and early childhood mental health. He is guiding teacher for New Haven Zen Center, Hwa Um Sa-Orlando Zen Center, Gateless Gate Zen Center (Gainesville) and Cypress Tree Zen Group (Tallahassee). He also teaches at the Chogye International Zen Center of New York, as well as at other Zen Centers and affiliates.
Follow this link to sign up for the November 3rd retreat: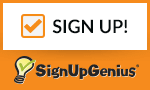 Why participate in a retreat?
The reason we practice Zen is to understand ourselves completely and help this world. The suffering we experience in our own lives, and indeed the suffering of our world, comes from our inability to connect with our true self, which is originally compassionate and clear. It's as if the owner of a sophisticated piece of machinery has lost the original instructions that came with it, and has forgotten its original function. The result is confusion and harm. A retreat can be thought of as reacquainting ourselves with the original instructions that came with our model.
After his enlightenment, the Buddha said, "How wondrous! Everybody already has it; they just don't know it. Truly, all beings are whole and complete, lacking nothing." Sitting a Zen retreat is a vital part of the process of waking up to our true self.